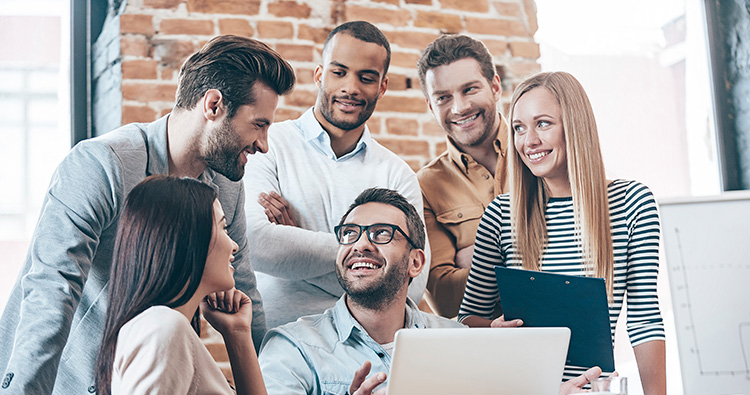 Through all these years when we've created various IT solutions we've learned a valuable lesson. The best apps are constantly updated and their founders make sure they fit the needs of users.
In IT world there's a widespread feeling that implementation of each new feature requires a controlled process. Certain estimates and assumptions can have only one of two results: waste of time or implementation.
Over the last two weeks a lot happened. Among others, we implemented another three features that will have a significant impact on the way our users work with customers.
Verification of data correctness in user fields
The principle here is rather straightforward. When Admins create new fields that their customer fill out, they can determine a so-called FIELD TYPE.
To do that, we click SETTINGS > USER FIELDS > EDIT
After we've chosen the right type of field, the system will recognize a type of data that customers enter. Additionally, in case of email, date of birth, ID number, sex, and phone number, the app will also verify the correctness of this data.
It's good to have in mind that you can always choose CUSTOM and use a DATA VALIDATION box to determine if you field should be validated. However, after you've done that, the system won't recognize the data that customers enter in this box.
IN THE FUTURE...
In the future the types of field will be used, among others, to improve communication. For example, in communication by e-mail, the system will enable communication with a user after having recognized their email address and phone number. Besides, we are going to implement a mechanism for adding discounts by age, sex etc.
Edition of a message template used for system messages
Because the app relieves the Administrator of sending reminders, it creates such email messages and sends them automatically to participants. This way customers receive, for example, reminders of changes in reservations, information about upcoming events, and payment reminders.
What we want, however, is for the users to have an even higher control on what the messages look like. It will let them match communication with a strategy and image. So, from now the Administrators can have influence on the email messages.
To do it, we click SETTINGS > EMAIL SETTINGS > EDIT
Here an Administrator can fill out a so-called MAIN EMAIL TEMPLATE BODY choosing their own pictures (for now they need to paste a link to a picture from the Internet) or links leading to other websites. Also, they can use tags (cog icon) to enter content that the system will automatically paste in the template.
IN THE FUTURE...
In the future Administrators will also have impact on the content in automatically sent emails. It's worth pointing out that the template will be installed in our system, so we recommend sending a test message first. You can do it going to EMAIL SETTINGS.
Integration with Livechat
One of the most essential parts in each business is great communication with customers. That's why a very important step we've just taken is adding integration with Livechat application. With this combination, Administrator will be able to easily communicate with customers through a chat window.
We are sure that these features will let our partners be closer to their customers through great, fast communication. To find out more about these possibilities, you can contact our Support Team directly in the app or on Skype. Our Skype ID: magello.support
We'd love to hear from you!