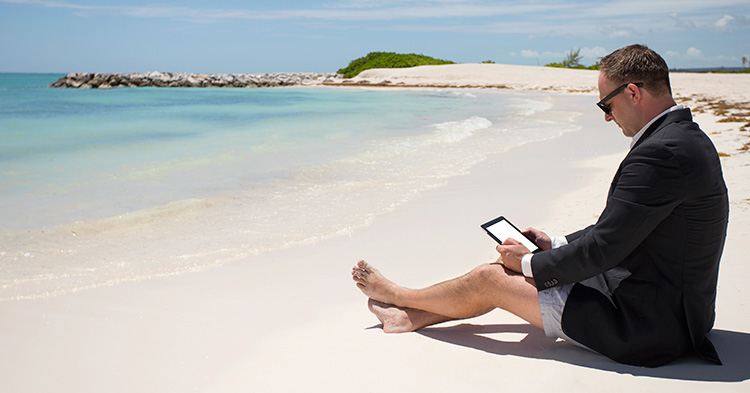 Tourism is a very specific environment for people who wish to combine work with passion for travelling. To achieve concrete results in this business, it's worth taking advantage of the right tools and methods that make our work easier and faster.
We believe that smaller companies should have equal opportunities in the pursuit of a competitive edge. Managing tours is usually a time-consuming process, so we've created an application called Magello to address these challenges.
We have one goal in mind. We help tour organizers to manage their tours more efficiently and accept reservations on the Internet. However, having such efficient tool at hand is just a part of a great strategy you can develop. There's also a huge number of simple things and techniques we can use to build a better business and turn into the best travel company in the world.
After we started working with the tourism industry, we hired a group of great people who love what they do. And today our team would like to share their experience with you. That's why we came to create a special e-book to inspire tour operators and spark a discussion on Internet activities in the tourism industry.
Among others you will find:
A description of BespokeChat - an app for operating LiveChat.
An article about Internet monitoring written by Mikołaj Winkiel from Brand24
A short summary of SEO activities for tourism described by John Doherty from GetCredo.com
A mini compendium of information about AdWords written by Paweł Ważyński from CubeGroup.
A very interesting dose of knowledge on Internet analytics and how to use it in your daily work written by Paulinę Wiktorską.
KA short and concise description of mass payments written by Arkadiusz Kleszcz from Cloud Consulting.
A detailed breakdown of the advantages and issues concerning hiring professional photographers for tours by Tomasz Piotrowski.
At the end our Customer Support specialist, Kamil Fotyniuk, will share with you some thoughts on 4 things worth checking before the season starts
So, enjoy the e-book. We'd love to hear from you!
ATo download the e-book, you only need to enter your email address. We will occasionally (not more than once a month) send you interesting information on our application. We also promise that we will not share your email address with anyone.