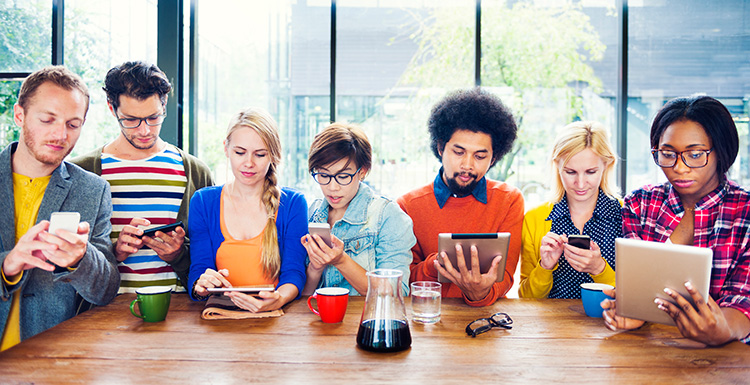 It is said that the world is small. In business, especially on the Internet, physical distance does not cause any problems because we are all present on the networks of information in which positive and negative comments spread at the speed of light. While these positive comments have a positive impact on branding, those negative ones may decrease the power of "evangelists" who support your brand. Here comes the question:
How should we deal with negative comments in social media then?
FIRST - HONESTY
When I was a young boy, my parents often kept saying some sentence which became a mantra in our house. Soon, I realized that this saying has a great impact on business relations. So, I've learned the following rule:
,,It's hard to earn someone's trust but you may lose it in a second."
Trust is one of those factors which determine success in business, so each activity in social media has influence on the confidence level towards our organization. There's also some other fact of life you may hear very often.
,,Everybody makes mistakes."
Why is it worth admitting we made a mistake?
Our customer feels we are with them in worse and better moments so he or she may feel safe in the relationship your customer has with your brand.
We show our customers that we know their needs, which is important, after all a negative comment indicates that something happened.
We let our customers know that we are honest and such attitude is one of the most desired characteristics of entrepreneurs.
SECOND - GRATITUDE
Nowadays, customers often want to be actively engaged in development of your brand if they consider it to be valuable. This involves the feeling of control that everyone needs from time to time. When someone makes a negative comment about our business, usually there has to be a reason for it. During crisis it's essential to thank your customer for their comment because:
It provides valuable feedback on how your business works.
Your customer may feel appreciated by your company and he may become more emotionally attached to your brand.
We show our customers that their participation teaches us something and they have real influence on our development.
THIRD - REACTION
Let's consider the following situation. A customer makes a negative comment about our business. We may come to a conclusion that this situation is caused by one of the following reasons:
The customer makes a comment because this way he or she may have a real impact on our business.
The customer doesn't expect any reaction from us but he thinks other users will react and they will be thankful for his opinion.
The customer expects some reaction from us as well as from other users.
A very important factor determining the quality of customer service is the response time. If we do not react in good time, a small comment may spark off a heated discussion and, as a result, you may see an escalation of negative emotions. We should guarantee our users a short response time for their "feedback". After all, social media is a place where our brand may talk to real people.
FOURTH - SOLUTION
When we make a mistake, our bad deed isn't as important as finding the solution to our customer's problem. If we run our business with our customers in mind, we will definitely want to help our customer find the right solution.
FIFTH - AWARD
One of the successful ways to prove our customers that we are serious about their problems is to make up for our mistake with a free service or a small gift. Another great way can be adding some extra functionality as the extension to their service. Such an approach increases the likelihood that an unhappy user will appreciate our actions and become our happy customer who will recommend us to their friends. It is thus worth giving a small gift in order to show our friendliness to the customer. After all, those negative comments appear very rarely if we run our business ethically so we may think of this solution as an investment in a long-term relationship with our client.
CONCLUSIONS?
We should use each negative comment as a chance to have a better understanding of our company. If we want to use negative comments as a very powerful marketing tool, we should bear in mind some factors which may show our customers that we form real relationships based on honesty, efficiency, and trust.